We are passionate and committed to improving patient outcomes.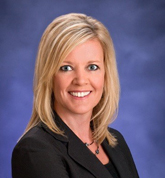 Mary Dixon Drake
CEO/President
Ms. Drake brings over 20 years experience in the clinical research industry where she has managed successful cross-functional research teams and implemented development plans for multiple compounds, historically contributing to the development of 14 marketed compounds. Mary has experience working for both large and small pharma companies and managing contract research organizations.
Most recently, she has lead disruptive innovative teams at pharmaceutical companies, inspiring them to go "Beyond Therapeutics" in their research initiatives.
In addition to her contributions to drug development, she currently leads biomarker identification and development teams and facilitates cross-functional, cross-divisional collaborations to develop medical devices, including medical mobile devices and decision support software that serve patients with rare diseases.
Innovenn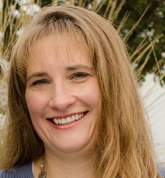 LuAnne Farr
Corporate Portfolio Manager
Ms. Farr brings 16+ years of experience in the biotech industry with a unique blend of medical device and drug development backgrounds. She has extensive experience in managing people and leading multi-functional project teams in all aspects of the FDA-regulated medical device product development cycle. LuAnne has specific expertise in program management, in-vitro diagnostic assay design, product development, design control processes, quality systems, ISO/GMP environments, regulatory submission documentation (510K, PMA, CE Mark) and Phase I/II clinical drug trial management.
Innovenn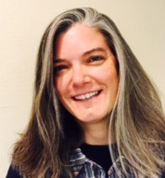 Anna L. Lutz
Disease Management Technology Manager
Ms. Lutz has 16+ years of experience working in the medical device industry coordinating and facilitating Quality, Regulatory, Technical and Logistical aspects of projects. Experiences include product development, 510K documentation, supplemental submissions to PMA, international submission documentation, post market surveillance as well as technical lead on interactions with the Food and Drug Administration. In addition, she has extensive experience in manufacturing, medical device software development, product support and product outsourcing.
Anna molded her expertise as a scientist and project leader in the professional development pipeline at Hologic, Inc. (Madison, Wisconsin) prior to joining the Innovenn team in 2013.
During her 14 years with Hologic working on in vitro diagnostics, she touched on the areas of manufacturing, quality control, process validation, product development, product support and technical support. Along the way, Anna took on leadership positions, training and coaching other scientists.
Innovenn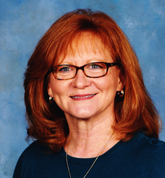 Joan Reese
Board of Advisors Member
Ms. Reese has over 30 years of business operations experience including 15 years in pharmaceutical product development services. She and a partner bootstrapped a company that went from 2 to 125 employees and over $12 million in sales. Joan provides strategic corporate consulting in the areas of day-to-day operations, strategic short and long term business planning, financial management and HR design and implementation.
Innovenn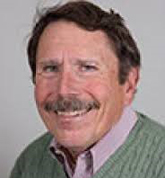 Christopher Speh
Board of Advisors Member
Mr. Speh is a private equity investor with 20+ years angel investment experience providing financing to promising early stage companies plus 15 years entrepreneurial experience building and successfully exiting two startup companies engaged in pharmaceutical drug development. In addition, Chris has served as Chair or sat on the Boards of numerous non-profit agencies in Maine and North Carolina. He is currently serving as Chair of Lift360 which formed with the merger of Common Good Ventures and the Institute for Civic Leadership in 2014.
Innovenn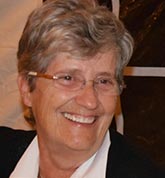 Claude Drobnes
Medical Advisor
Ms. Drobnes has over 25 years of experience in clinical research and compound development ranging from phase I studies through to successful filing of NDAs. Before serving as an independent consultant to the industry, Claude was the Director of Medical Affairs and Medical Writing at ClinTrials Research, Inc. (Research Triangle, NC), President of CSR Consultants, Inc. (Chapel Hill, NC), Director of Drug Safety Surveillance and Drug Information at Triangle Pharmaceuticals, Inc. (Durham, NC), and Director of Clinical Operations and Drug Safety Surveillance at Trimeris, Inc. (Durham, NC). Historically, She has been leading or providing support to multiple, multinational drug development study teams, including multinational clinical programs, 5 marketed compounds, and numerous Phase I-IIIb studies. Claude has experience with regulatory submissions and interactions with the regulatory agencies both domestic and foreign. She has expertise in medical management for all clinical and safety components of product development. She has expertise in scientific and medical writing supporting clinical trial documentation needs, patient safety narratives, clinical components of NDA, REMS, periodic safety reports, etc. Claude has experience across a broad range of indications, including infectious diseases (HIV/AIDS, hepatitis), cardiovascular (CHF, MI), endocrine and metabolic (hyponatremia, diabetes, obesity, hypercholesterolemia), contraceptive agents, Immunology (rheumatoid arthritis), respiratory (asthma), and renal (ADPKD).
Innovenn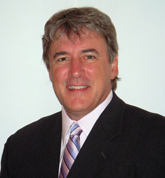 Stephen Day
Medical / Compliance Advisor
Mr. Day brings 30+ years of experience. He has overseen FDA clinical trials for ViroMED, Visible Genetics and Third Wave, and assisted in the data analyses and writing of both 510(k) and PMA submissions for molecular diagnostics for infectious disease and medical genetics applications. Stephen graduated cum laude with a degree in biology from Huntingdon College before earning a masters degree in zoology from North Carolina State University. He later earned a bachelors degree in basic medical sciences and a doctorate degree in microbiology/immunology from South Alabama University.
Innovenn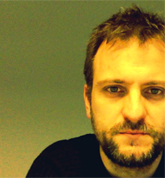 Luca Antiga
Data Analytics Advisor
Mr. Antiga has a PhD in Bioengineering and worked in biomedical research between 2000 and 2009, focusing on medical image analysis and mathematical modeling of biological processes, in close contact with clinical research. During this time and over the last 15 years he collaborated with leading institutions in the field, co-authored over 50 peer-reviewed scientific publications and contributed to several open-source efforts in scientific software. In 2009 he co-founded Orobix, an artificial intelligence engineering company, where he is CEO and scientific lead. His main interests revolve around the application of artificial intelligence approaches to the design of end-to-end solutions in life science and industry.
Innovenn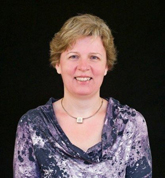 Ann Sinnaeve
Digital Commercialization Advisor
Ms. Sinnaeve is a results-driven Senior Manager with 20+ years of global experience in clinical systems development, digital marketing and full life cycle project management. Her digital expertise in established and emerging technologies has increased brand visibility with customers seeking alternate channels for engagement. Ann is a respected leader of internal and external teams across functional lines of business and distributed geographies. Her fluency in multiple languages has fostered a spirit of collaboration and best practice sharing.
Innovenn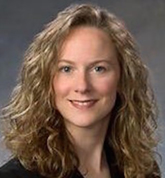 Karen Harrington
Regulatory Affairs / CLIA Advisor
Ms. Harrington has been a Research Scientist, Clinical and Regulatory Affairs Manager and Lab Director during her roughly 20-year career. Karen has extensive experience in clinical trial management and regulatory strategy. As Clinical and Regulatory Affairs Manager for Prodesse and Hologic in Waukesha, WI, she was successful at taking many molecular IVD products through clinical trials, FDA approval and commercialization. Karen also concurrently directed a CLIA/CAP accredited clinical laboratory for Prodesse and Hologic that performed patient and contract research molecular-based infectious disease testing.
Recently, she co-founded FloraSeq, a company focused on the development of microbiota based therapy for gastrointestinal diseases.
Karen is certified as a High-complexity Clinical Laboratory Director by the American Board of Bioanalysis. She obtained her BS in Biology from Marquette University and her PhD in Molecular Genetics and Biochemistry from Georgia State University. She is also a member of the Association of Molecular Pathology and American Society of Microbiology and has received numerous teaching and professional awards.
Innovenn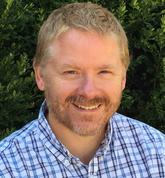 Jeff Horvath
Human Factors Advisor
Mr. Horvath has a Masters degree in Computer Science and a Ph.D. in Educational Psychology. He's spent the past twenty years helping clients with their Human Factors and UX needs. He helps clients understand their users, design and validate great accessible software and products, and conduct formative and summative human factors/UX tests to identify and mitigate risk. Jeff has worked with clients from startups to Fortune 100 companies in healthcare, medical/pharma, manufacturing, banking & financial, retail, government, and many other industries.
Innovenn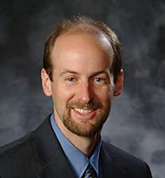 Steven Visuri
Development & Commercialization Advisor
Mr. Visuri has over 25 years experience in development and commercialization of medical devices and therapeutics in a variety of environments including industry, start-up, applied research, and academic settings. Steve is currently CEO and co-founder of FloraSeq LLC, a company that is in early stage clinical trials with a microbiota-based drug for treating gastrointestinal diseases. Previously, he was Sr. Director and managed a clinical diagnostic business segment for Hologic Gen-Probe with responsibilities for R&D, marketing, regulatory and business strategy. He led the development and commercialization of seven FDA cleared IVD assays and launched an automated instrument program. Prior to Hologic/Gen-Probe, Steve was CSO and VP of Business Development at clinical diagnostics company Prodesse where he played a significant role in the company's acquisition by Gen-Probe for $72M. Steve started his career in applied research at Lawrence Livermore National Laboratory where he was Scientist and Group Leader responsible for advancement and deployment of technologies in the areas of clinical medicine and national security. Throughout his career in healthcare he gained extensive experience in developing and commercializing devices and therapeutics, IP/licensing, regulatory, quality systems, marketing, and business strategy. He is also active in mentoring and supporting the start-up community in Wisconsin. Steve obtained his BS degree in Electrical Engineering from Marquette University and his MS and PhD degrees in Biomedical Engineering from Northwestern University.
Innovenn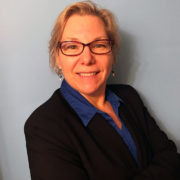 Sandra Maples
Human Factors Advisor
With almost 20 years in human factors, Ms. Maples is a customer centric and results-driven leader with a proven track record leading teams in user research, product design and usability testing. In addition to human factors, usability engineering and user experience design, Sandra has experience in program/project management, product management and strategic planning. She has made significant contributions to return on investments and productivity by understanding the human factors, managing customer expectations and motivating successful teams to focus on the users while aligning to the project and business goals. Starting her career in molecular biology and genetics, Sandra has worked in healthcare especially in pharmacy, clinical surveillance and microbiology. She has led human factors projects within various industries including healthcare, government, insurance, utilities and e-commerce. She believes that the success of a product design, go-to-market strategy and launch is by incorporating the user objectives and facilitating change management best practices.
Innovenn