Get to Know the Innovenn Team – Adam Vepraskas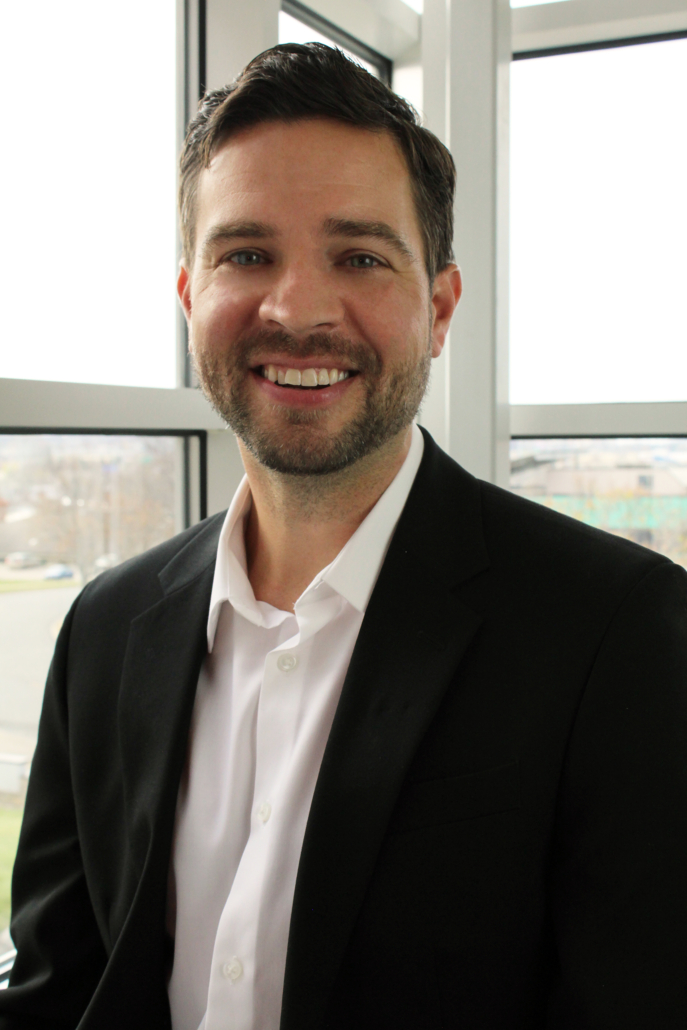 After your first meeting with Innovenn's Director of Regulatory Operations, Adam Vepraskas, you might describe him as intelligent, thoughtful, and well-spoken, and you would be correct. However, there is so much more to Adam than those three adjectives. Recently we took some time to learn a bit more about Adam's career path, and what motivates him as he serves clients, co-workers, and the patients who are impacted by Innovenn's important work.  
Why did you feel led to work at Innovenn? 
AV:  The people, culture, and mission were the reasons I wanted to work at Innovenn. We get to be part of amazing projects that change the healthcare landscape and make a significant impact on people's lives. The individuals we work with are pushing the boundaries of technology and healthcare, which inspires me every day.   
What does your role at Innovenn entail, and what do you love about your career choice? 
AV: I oversee the regulatory operations at Innovenn, ensuring our clients receive the best quality and regulatory support for their medical products, and are connected with resources that are knowledgeable and experienced in the applicable regulatory landscape.  
I love my career choice because I get to work with intelligent, driven individuals who want to help patients in their healthcare journey. The work is much larger than me—being part of something that is bigger than myself is why I am thankful for this profession. In addition, each project is different, requiring creativity and critical thinking. This makes my work both meaningful and exciting.    
What is your favorite part about working at Innovenn? 
AV:  It all comes back to the mission of helping patients by making a positive and sometimes profound difference in their healthcare journey. Finding meaning in our work is paramount to self-fulfillment. In addition, the people at Innovenn are caring, intelligent, hard-working, and supportive. They make what we do together a gratifying journey.   
What part of the Innovenn corporate culture most resonates with you and why? 
AV:   Every day, I get to work with a team filled with compassion and empathy for each other and the patients we serve. We truly value everyone's individual contributions. Additionally, Innovenn places family in high regard, which is important because they consider how our daily workloads impact a healthy work/life balance.  
What inspires you? 
AV: I never cease to be inspired by the patients, my co-workers, and clients. It motivates me to do my best every day.   
What do you do to recharge when you are not serving Innovenn's valued clients? 
AV: I am an avid runner so that helps me refocus and refresh. I also have two young girls who keep me busy and remind me of what is most important in my life, family.    
What advice would you give someone who wanted to join the Innovenn team?  
AV:  The bottom line is this…If you want to find meaning and enjoyment in your work, join the Innovenn team. If you want to be supported, yet challenged at the same time, join the Innovenn team. If you want to build a lifetime of experiences and friendships, join the Innovenn team. If you want to change patient's lives, don't hesitate – join the Innovenn team! 
/wp-content/uploads/2017/01/innovenn-logo-madison-wi-1.png
0
0
Innovenn
/wp-content/uploads/2017/01/innovenn-logo-madison-wi-1.png
Innovenn
2021-11-30 14:47:18
2021-11-30 14:47:18
Get to Know the Innovenn Team – Adam Vepraskas