How the EU MDR Could Impact Medical Devices Sold in Europe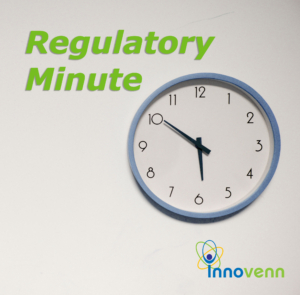 Big changes are on the horizon for medical device manufacturers marketing products in Europe. On May 26, 2021, the transition from the existing European Medical Device Directive (MDD 93/42/EC) to the European Medical Device Regulation (EU MDR 2017/745) takes effect, leaving in its wake a host of regulatory and compliance questions and challenges for device manufacturers.
The implementation of the directive was originally slated for 2020, however, in the wake of the Covid-19 pandemic, it was delayed one year. Now, with just over a month until the EU MDR commences, there are many important considerations for medical device manufacturers who wish to market (or continue marketing) their products in Europe.
At Innovenn, we have been working with our clients to ensure their medical devices are compliant with the EU MDR. If you are in the process of bringing your products up to the new standard, here are some things you need to consider:
Any medical device, regardless of a current certification under the MDD, is required to re-certify, and undergo independent safety and performance testing, before re-entering the EU market.
Clinical data, technical documentation, and labeling must comply, or be updated to conform to the MDR.
Implementation of Unique Device Identification (UDI) is required on all labeling. The UDI will aid in the economic operator supply chain tracking of devices.
The definition of a medical device is expanded under the MDR to include medical devices and cosmetic devices which may not have required regulation in the past.
More in-depth clinical evidence is required from manufacturers. This will create greater transparency regarding patient benefits, residual risks, and the overall risk/benefit ratio of the device.
The mandatory EUDAMED database, which should launch by May 2022, will house all information relevant to EU marketed medical devices, including data on manufacturing, distribution, certifications, and other applicable details.
New quality and risk management obligations for medical device companies are required. This includes guidelines for production and quality procedures associated with medical devices.
Meeting the requirements of the new MDR is no small undertaking. That being said, medical device manufacturers with specific circumstances may be able to take advantage of the Second Corrigendum of MDR 2017/745, which provides a grace period of three years (May 26, 2025) to bring products into compliance.
/wp-content/uploads/2017/01/innovenn-logo-madison-wi-1.png
0
0
Deb Lovelace
/wp-content/uploads/2017/01/innovenn-logo-madison-wi-1.png
Deb Lovelace
2021-04-20 12:07:40
2021-04-20 12:07:40
How the EU MDR Could Impact Medical Devices Sold in Europe