A Message from Innovenn CEO About COVID-19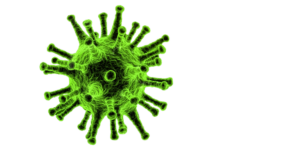 To Our Clients, Partners, and the Greater Scientific and Medical Community,
In the wake of the COVID-19 pandemic, the Innovenn / Improvita team continues to be committed to providing the highest quality of service for our clients, promoting public health best practices, as well as aiding and empowering the greater medical/scientific community.
In order to do this, we have implemented procedures to ensure the continuity of our client's business plans, and are dedicated to maintaining an innovative and adaptable workflow as we navigate this unprecedented time period.
COVID-19 has presented a host of unique needs within the healthcare sector, and the Innovenn / Improvita team is committed to doing our part to provide solutions. With a database of over 175 experts, our variety of expertise can be leveraged in numerous initiatives, whether it is scaling up manufacturing of ventilators/PPE or providing resources to ensure continuity of business. If you need experts who can lend a hand quickly, please reach out. Here is where we can help:
Regulatory Affairs
Statistical Expertise
Medical Device Engineering
Production Engineering
Safety Planning
Medical Device design and development
Process validation
IQ OQ PQ
Risk assessment
Technical Writing
Software Validation
Process Validation
Test Method Validation
Human Factors, UI, UX design and testing
Quality Engineering
Protocol Development and Execution
We would like to extend our deepest sympathies to anyone who has been impacted by loss during this difficult time, and pledge our commitment to going above-and-beyond for our clients and those on the front lines of healthcare in whatever way we can.
"Never lose hope. Storms make people stronger and never last forever." – Roy T. Bennet
/wp-content/uploads/2017/01/innovenn-logo-madison-wi-1.png
0
0
Innovenn
/wp-content/uploads/2017/01/innovenn-logo-madison-wi-1.png
Innovenn
2020-03-25 09:58:12
2021-05-04 14:57:59
A Message from Innovenn CEO About COVID-19